CORPORATE BOXES
This past year has changed the way we shop, eat and celebrate. La Ferme is able to provide you with our premium quality meats, cheeses and charcuterie to help you shop, have virtual Zoom meetings and parties, give gifts and celebrate. We have compiled a variety of boxes that you can enjoy yourself or share with your colleagues, family and friends.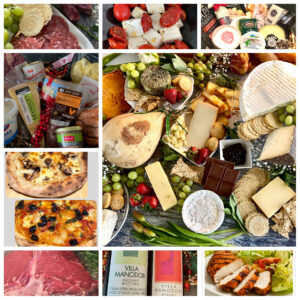 We have also introduced a new Corporate program to help companies reward employees, make board meetings more fun, celebrate milestones and recognize customer appreciation.  We are able to work with you to curate a custom gift box that fits your budget and culinary preferences.  Please email [email protected] for more information.
Throughout the year we will be creating special gift boxes to celebrate holidays, in addition to our regular offerings listed below so check back regularly for holiday boxes.