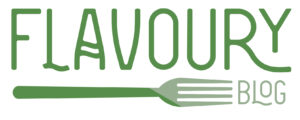 Happy August, the Sunday of Summer! There is still lots of summer left to enjoy and some things are only just beginning… like tomato season! We hope you and your families are finding time to be together and enjoying every moment soaking up those summer rays. This month's edition has a little bit of everything and might even inspire a new family meal night!
Our website is now live and we hope you have requested a log-in. You will be able to explore our entire catalogue of meats, cheeses and pantry items and place orders online, if you desire.  If you need any assistance feel free to contact [email protected] and she will walk you through the process. Please note that website access is currently being provided to our wholesale customers only.
Glengarry Cheese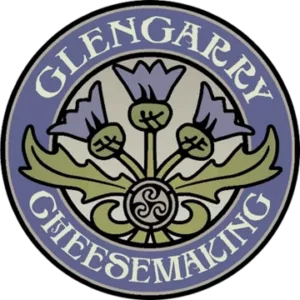 You may know Glengarry Fine Cheese for their delicious cheeses like Celtic Blue, Fleur en Lait, or Lankaaster (all on special this month at La Ferme) but what you might not know is that for years they have been helping cheesemakers across the country find all the tools, coagulants, cultures and moulds necessary to make all kinds of cheese through their alter-ego, Glengarry Cheesemaking.
Glengarry has been producing amazing artisanal cheese with milk from neighbouring farms in South Glengarry Township (not too far from Cornwall) on the shores of the St. Lawrence River for over 20 years. Every batch of cheese is made with the utmost care and expertise, and aged in on-site European designed aging rooms. The Lankaaster expresses their Dutch roots, utilizing a culture indicative of farm-based cheesemaking practices in Holland in the early 1900s. It's unique loaf-shape allows it to be eaten directly on bread as the Dutch farmers did. There's a reason this cheese rose to prominence!
Lankaaster
The Lankaaster is a firm Dutch style cheese with a slightly open texture. The cheese is shaped as a loaf or a wheel to express the fact that it is meant to be sliced and eaten directly on bread as the Dutch farmers do. It has a unique profile that is given by the specific starter culture we use and makes it typical of cheeses made on Dutch farms earlier in the century.
Fleur en Lait
The Fleur-en-Lait is related to the French St-Paulin. It is a semi-soft cheese, with a thin bright orange washed rind. Its rind pungency envelops the delicate but robust sweet and fruity flavored interior.
Celtic Blue
The Celtic Blue is a soft creamy blue cheese, with delicate blue veining and a limestone coloured natural rind which is developed by specific ripening cultures. The typical blue taste is mild and not aggressive and is softened by a nice buttery aroma.
Ask your sales representative for more info, or give us a call at 647-352-8077
What's In A Name?
Have you ever thought about what inspires cheese makers to name their cheese?  The two most common factors are the region and the kind of milk used, but the third influencing factor is inspiration!
Most traditional cheeses are named for the region in which they are produced, the main practice for hundreds of years. In some instances the regional name is protected, such as Parmigiano-Reggiano (named for Italian regions of Reggio Emilia and Parma and protected since the mid 1950s).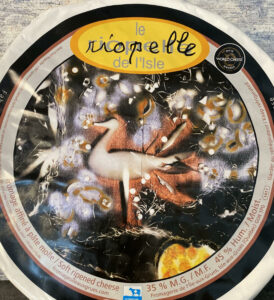 Terroir influences flavour and texture due to the available vegetation and environment in each region. Ultimately region is at the heart of cheese making as these qualities inspire the practices of cheesemakers, creating generational recipes that continue to be handed down. For example: Sheep's and Goat's milk cheese are predominantly produced in smaller, rockier terrain areas where cows don't  have the space and grass to flourish.
For more modern cheeses, cheesemakers have looked to other inspirations. One of our favourite examples of this is with the popular Triple Cream cheese, Brillat Savarin.  Brillat Savarin was a lawyer and a politician in the 1700s, but it was Brillat Savarin's love for food and the enjoyment of eating that brings him to our Blog this month. Savarin turned his interests and observations on the act of dining into a piece of work called The Physiology of Taste. This work of literature was the first of its kind, detailing "the pleasures of the table," of which he notably attempted to highlight as a form of science in his work.  Brillat Savarin's love for the dining experience is surely what inspired French cheesemakers to name the indulgent triple cream cheese after him!
Another beloved cheese from our fridge is the Riopelle de l'Isle. A Quebec bloomy rind cheese named after Quebec Painter and sculptor, Jean-Paul Riopelle. You can find one of his paintings on the label of every wheel of this cheese.
Enjoy the Summer Harvest with Cookstown Greens
Tomato season is upon us and thus marks the next season for premium organic produce!  Cookstown Greens has been producing organic produce since 1988 in the Township of Essa, just an hour's drive North of Toronto. We are proud to partner with the Cookstown Greens family farm to provide more than just quality meat and cheese to our customers.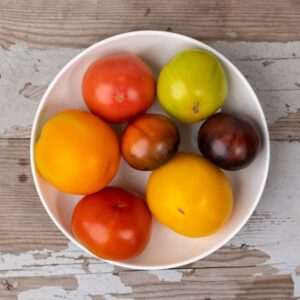 Cookstown Greens has been a family operation since 1988. In 2012, Vicky and Mike Ffrench chose to scale down their farming practices to create the organic sustainable farm that Cookstown Greens is today. In addition to their farmland, Cookstown Greens has 8 Greenhouses sitting on 1000 acres of clay loam land. Greenhouses allow their production to continue year round, always producing organic leafy greens.
Cookstown Greens offers a seasonal selection of root vegetables, greens, and seasonal produce, all organically grown. The French family prides themselves on their sustainable practices, noting that sustainability is part of being an organic grower.
Currently the seasonal selection includes: Heirloom and cherry tomatoes, garlic, various leafy greens, beautiful heirloom  beets and carrots.  Additional product will continue to be available as the summer harvest continues.
New from the Pantry: Pies!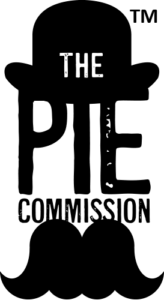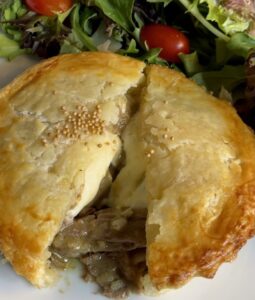 "Born and Baked in Toronto," we are pleased to now be distributing an assortment of pies from  the Pie Commission. These frozen savoury mini pies are handmade, gourmet, and delicious. With an initial offering of 6 different flavours including: Beef n' Beer, Chicken Mushroom, Vegilicious, Pulled Pork, Butter Chicken, and Braised Beef Rib, it is safe to say there is a flavour for everyone to try.
The Pie Commission began when Patrick and Mike Kelly could not find a great meat pie in Toronto.  They had the opportunity of tasting many great pies while living abroad in the UK and Australia.  They began testing and in 2013 they began their business.  The buttery crusts and meaty fillings will not disappoint those looking for the ultimate British style pie.
The serving size is perfect for one or better yet, try an assortment of varieties and share them with your friends and family.
August Promotions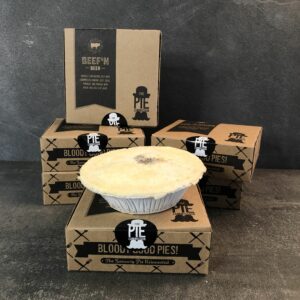 For pricing or other information, please speak with your La Ferme representative.
Pie Commission pies
Glengarry Fleur en Lait