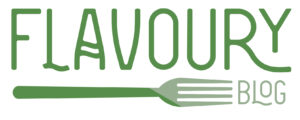 This September at LA FERME is Sheep's month! Get inspired and learn about the delight that sheep's milk can bring to your tables, shelves and creations.
Our website is now live and we hope you have requested a log-in. You will be able to explore our entire catalogue of meats, cheeses and pantry items and place orders online, if you desire.  If you need any assistance feel free to contact [email protected] and she will walk you through the process. Please note that website access is currently being provided to our wholesale customers only.
New beginnings and new traditions
September is the start of the new school year, the Jewish New Year, and for many, new beginnings.  As we continue to deal with COVID-19 for a second September it is easy to fall down the rabbit hole of despair.  Alternatively, we can view this September as a time to embrace our new reality and adjust our outlook on how we will conduct our businesses and lifestyles.

For those who celebrate the Jewish new year, chicken soup with matzah balls is a menu staple.  Many families are still not gathering together indoors for meals, so serving chicken soup presents some challenges.  Thanks to a slight misinterpretation of a sign at a chip truck this summer between "fried Mozza balls" and "fried Matzah balls", the opportunity for creativity presented itself.  A quick Google search actually came up empty when looking for a Fried Matzah Ball recipe, so after some thought and trial and error – voila – Fried Matzah Balls.  The secret is to make the matzah balls a day ahead (floaters or sinkers work equally well!) so they don't fall apart when fried.  Since the matzah balls are not going into soup, there are opportunities for additional seasoning – the spicy ones were a big hit around the campfire this summer!
Think outside the box this fall, create new traditions and embrace the COVID challenges with a positive attitude.  It is much better than the alternative.
 
Let's Talk Sheep
Have you tried sheep's milk cheese yet? 
It's all in a name!  Most people know the general French term for sheep as "mouton," but you might notice that many sheep milk cheeses are prefixed with "brebis," (note our delicious Brebirousse d'Argental, and Brebicet). This is due to the fact that the French name for Sheep has both a masculine and a feminine noun. Brebis is the feminine noun for an adult female sheep – also referred to as an Ewe. Since it is the Ewe that produces the milk, it is only fitting that Brebis be used for naming products rather than Mouton.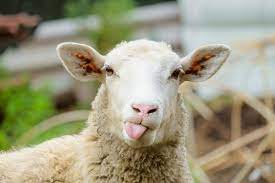 Popular cheeses that you may not have known are sheep's milk:
As you can tell, sheep's milk cheese is revered around Europe. Did you know that sheep's milk has more lactose, more milk solids, and double the amount of butterfat than that of a typical Holstein dairy cow? Higher fat content makes for a creamier product, but interestingly, it is often found that sheep's milk cheeses have a softer flavour profile in comparison to the grassy, vegetal flavours found in goat's milk cheeses. 
In North America, we tend to think of cows at the centre of dairy farming and while that's true on this side of the pond, other parts of the world focus on sheep and goats. While Canada has large swaths of flat grassland, many parts of the world areas are rocky or just simply smaller, and so farmers, in order to maximize the yield from their land have raised sheep and goats. As we mentioned last month, cheesemaking practices are often regionally introduced due to the availability of raw materials. Manchego cheese for example, originates from the Spanish central region of La Mancha, a region dotted with mountain ranges unfit for cows to properly graze. Where there's a will, there's a way! Hence cheese products from all kinds of milk. Try some brebis cheese this month and dig in!
General tasting notes for sheep's milk cheese are: mild, buttery, rich, and creamy.

Talk to your sales representative today to learn more! 
Back Forty

This small Ontario producer focusses primarily on the use of Sheep's milk for their cheese production.  Cheesemaker Jeff Fenwick, hand-crafts artisanal cheese in small batches in Mississippi Station, North Frontenac, Ontario. All of their cheese is made with 100% natural unpasteurized milk and old world methods of production. Founded in 2000, Back Forty Artisan Cheese is a unique little shop that carries a total of 8 hand made cheeses, 6 of which are made with Sheep's milk. If you are looking for a new Artisan Sheep's milk Cheese for your shop, let us tell you about their Bonnecherre, Ompah, or Madawaska! (All descriptions are found in their links).
Popular from the Pantry?
Artisan Mustards from Fleur d'Olive are a wonderful addition to any charcuterie board, picnic, or sandwich. As the internet and social media has encouraged us to indulge in our food cravings and adventures, an artisan mustard is more relevant than ever in the constant search for unique and delicious. We have many mustard flavours such as: Mustard with Truffle and Olive Oil, Mustard with Shallots and Olive Oil, Mustard with Esplette Pepper and Olive Oil, and Mustard with French Herbs and Olive Oil,  available in cases of 6. If your store is looking for a unique product to introduce for the fall, let it be this!